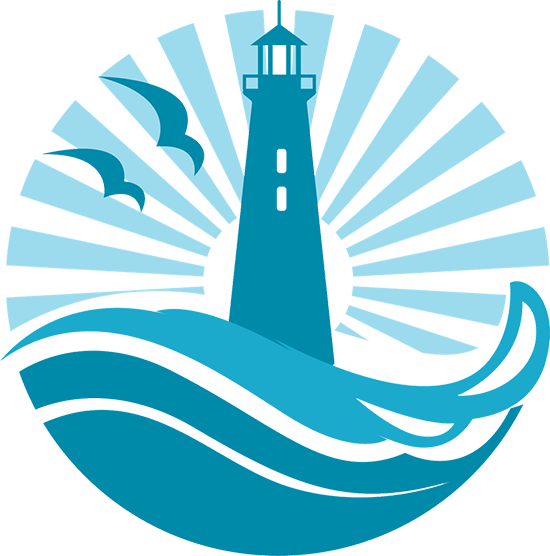 Safe Harbor Presbyterian Church
January Daily Devotions 2023
January 1- February 21, 2023 Christmas and Epiphany Daily Devotions Safe Harbor Presbyterian Church
People often ask me if I think that this or that public figure is really a Christian. The answer to that is, obviously, above my pay grade. None of us can judge another's heart or relationship with God. What we can do is pause to observe behavior, particularly our own. Do we exhibit the values of a follower of Jesus the Christ or do we seem ruled by something or someone else?
These devotions begin during the season of Christmas, which lasts until January 6, and span the entire season of Epiphany. Celebrating the light and liberation of Christ is at the heart of this time of the church year. As the calendar year turns over to 2023, many of us naturally tend to contemplate where we have been and what goals we want to set for ourselves for the coming year. One of the things that I do in December each year is pray for a guiding word for my work with our congregation for the coming year. This year the word that was immediately raised in my heart was discipleship. In these small devotions, we will turn to scriptures scattered throughout the New Testament to do an annual discipleship check up. You will be invited to assess both where you are and where you want to go in your journey as Christ's body in the year 2023. Be mindful, humble and full of peace as you ponder these passages.
Don't judge yourself harshly. And above all, don't judge others and use these scriptures as weapons, or as excuses, to harm or dismiss others. This devotion is intended to be introspective, and a source of inspiration and freedom for you as an individual. God will deal with others, so you focus on your own inner ways and motives. That is why the prayers are individual rather than corporate, using I instead of we.
Each day, begin by reading the devotion. Then ask God to show you how you have exhibited this discipleship quality. Make notes of that so that you will begin to see it more and more in yourself, and in others. Also ask where God would like you to grow in these areas and how. Finally, ask God to show you people in whom these qualities are coming to maturity so that you can have role models for your own growth. I will join you in this journey! Know that I am just an email or phone call away if you feel the need for a companion along the way! Love, Eugenia
Jan.1- LOVE 1 Corinthians 13:4-7 Love is patient; love is kind; love is not envious or boastful or arrogant or rude. It does not insist on its own way; it is not irritable or resentful; it does not rejoice in wrongdoing, but rejoices in the truth. It bears all things, believes all things, hopes all things, endures all things. Love never ends. Many of us know Paul's great chapter on love almost by heart. We hear it read at weddings in order to help partners understand that love is not simply a feeling. It is a lifestyle. Love does some things and refuses to do other things, even if those other things seem justified or the only possible way to settle unbalanced scales. Here Paul reminds us that the love that is the hallmark of the Christian way, agape, is not something that we 'fall into.' It is a daily choice. We will look at some of these qualities later on in this study. For today, I invite you to ponder Paul's remarkable last sentence. Love never ends. Obviously, Paul is not saying that feelings of being 'in-love' never end. We all know that those feelings shift and change constantly. What Paul is reminding us is that love itself is eternal. It is not discarded with a body that no longer houses our loved ones. And it is not one sided. Just as our love for those precious to us extends past the grave, so does their love for us with all it's kindness, endurance and joy. Take a moment today to ponder the durability of love in your life. How do you keep faith with those you love? What does it mean to you to consider that love is eternal, even your very own loves? Are there ways today that you can deepen your love walk? Ask God to help you and enjoy the ride!
Prayer: Gracious God, I thank you for your great love for us that is eternal. Help us today to love well and to find comfort in knowing that love is everlasting. In Jesus' holy name I pray. Amen
January 2- JOY - Philippians 4:1 Therefore, my brothers and sisters, whom I love and long for, my joy and crown, stand firm in the Lord in this way, my beloved. In the New Testament, the word we most often translate as joy comes from the same root as grace or gift. It is a big word that is used to describe everything from calm delight to wild hilarity. Like love, joy is not just an emotion. It is also a power. Joy is a quality of God and gives us strength. As Paul is saying to his friends in Philippi, we are God's joy and crown. God rejoices in us. God smiles at us. God laughs and plays with us. Again, like love, joy is a quality over which we have some control. Joy is a choice and so is misery. It is easier to choose joy as our life position, when we take time to reflect on our relationship with God. It is not possible to remain joyless when we contemplate God's greatness and goodness to us. Joy is possible in any circumstance because it is not tied to circumstances at all. Joy is rooted not in what happens but in what has already happened for us in Christ Jesus. Joy is not the same thing as happiness which is often tied to what is happening to us. Joy is deeper than that. It is the only rational response to being eternally loved and rejoiced in. Joy, while independent of circumstances, can also be obscured by lack of attention, worry or sorrow. It is still there, but it must be nurtured to be obvious. One of the criticisms of the church in our day is that we display so little joy. We major in sin and minor in salvation. We give more energy to our bad news than our good news. Needless, to say this is not compelling witness, nor is it conducive to joyful living. Today, count the times that you smile. What triggers those smiles? Thank God for those triggers because they are angels sending you messages from God to enjoy your life and rest in God's joy-filling love. Pause and remember the last time you laughed out loud. Thank God for that reminder. Ask yourself how you display joy to your family and community. How might you do that more?
Prayer: Gracious God, help me today to live from your joy, knowing that you are my strength, my joy and my crown. In Jesus' holy name I pray. Amen.
January 3 - MIRTH James 4: 9 Lament and mourn and weep. Let your laughter be turned into mourning and your joy into dejection. Rienhold Niebuhr once said that humor is the prelude to faith. Even so, words for laughter do not get good press in the Bible. They are almost always used in some kind of derisive way, like a synonym for sneer. We have to look to spiritual experience, and often between the lines, to find the mirth that brings energy and springs from joy in the Bible. Long theological tomes have been written arguing about whether Jesus ever laughed and whether, as James suggests, we should trade our laughter for tears. To understand the sense of mirth that is central to life in Christ, and dramatically attractive to those who look at us to decide who Christ is and whether following him is worth it, we look to words like merry or to the action of dancing as expressions of gladness and mirth. There are jokes in scripture that we often miss because we don't know the culture. For example, "Can anything good come from Nazareth?" There are stories that just can't be read without a grin, like little Zaccheus up a tree. Today's verse from James comes in the context of the author's frustration with the people's love affair with the world, its wealth and its oppressive values.
Laughter that comes from excess or at someone else's expense will lead to lament one way or another. Still, the kind of mirth that bubbles up from a soul in love with Jesus is perhaps the most winsome and attractive attribute of a disciple. How can you show others the lightness of love fueled mirth today?
Prayer: Gracious God, today I ask that you will fill me with mirth and show me how I can help lift others up with laughter. In Jesus' holy name I pray. Amen.
January 4 - PEACEMAKING - Mathew 5:9 Blessed are the peacemakers, for they will be called children of God. The word in Greek that we translate as peacemaker is stunningly beautiful. (eirenopoios) It refers to a person who has the capacity to put an end to strife between others because he or she has first received the peace of God in his or her own heart. It is not the word for someone who simply makes peace between two parties. This is not the word for a negotiator or diplomat or treaty creator. It is a word for someone who is so at peace, due to God's grace alone, in his or her heart that the power of that transformation can change situations and people around him or her. Wow! Blessed indeed is such a person! Are you at peace in your heart? Are there warring thoughts that you need to bring to God for mercy? How do you need to make peace in your own heart? Are there obstacles to your allowing the settled peace of God to transform your heart? If so, offer those to God today for healing. How might this notion of being a peacemaker change your behavior? Are there disputes around you that need true peacemaking? Start with your own heart. Then you will be able to bring Christ effectively into other situations.
Prayer: Gracious God, give me peace like a river today, deep peace in my heart so that I can experience the joy of being a peacemaker in my home and community. In Jesus' holy name I pray. Amen.
January 5 KINDNESS - 2 Corinthian. 6:6-7 by purity, knowledge, patience, kindness, holiness of spirit, genuine love, truthful speech, and the power of God; In this section of his letter, Paul is urging the church to make their discipleship obvious in their behavior. As in so many other places in his letters, Paul offers a long list of qualities that are consistent with being a follower of Jesus, and those that are not. Here, he tells his friends, and us, that the time is ripe for them to display the true transformation of character that is a part of the walk of faith. There is great urgency in his writing. It is as if the whole world depends on the genuine transformation of Christians. Perhaps the time is always ripe for that. The bottom line is that others need to see the Jesus in us. They need to see that we have been changed and are still becoming more and more Christlike. As in our own day, one of the defining signs for Paul that a person actually belongs to Christ is kindness. The news and even much of what passes for entertainment these days is rooted in violence, judgment and meanspiritedness. Kindness often seems in short supply. People have meltdowns in grocery store lines, shoot each other in road rage incidents and wither vulnerable others with sneers and jeers. Kindness is a choice we make until our character is so transformed by it that we actually become kind. Kindness is a quality of a heart rooted in Christ that has finally realized that it has nothing to prove and nothing to gain. It is rooted in the realization that all are one, all have struggles and it is not Christlike to add to those struggles. Think today about kindness. How do you display kindness that comes from a deep and peaceful heart rather than through gritted teeth? What situations in your life are most in need of a kind response? Notice your reactions to others or situations today? Where are you kind? Where do you need to show more kindness? Make a mental note of your kindness quota today.
Prayer: Gracious God, fill me today with a supernatural kindness that is rooted in a heart that knows your love and mercy. In Jesus' holy name I pray. Amen.
January 6 - GENTLENESS - 1 Thessalonians 2:7 though we might have made demands as apostles of Christ. But we were gentle among you, like a nurse tenderly caring for her own children. Paul Is reminding his friends that in his ministry with them he was not high handed, arrogant and dictatorial. The word we translate as gentle, is one of several in the New Testament that have various meanings. This word, epios, means to readily follow another and to be ready to do what the other wants and needs. It means to be mild and not harsh. It means to be easy going and tolerant. This word is very different from the word praus that is translated as gentleness in the fruit of the Spirit. That word refers to an attitude of Spirit that is so confident in God's will and ways that nothing need be resisted. This word describes a wonderful tenderness and warmth that Paul makes explicit in his image of the mother tenderly caring for her beloved child. The opposite of these words is to be self willed, where only what we want matters. In what ways do those two aspects of gentleness show up in your life? How do you find yourself acting tenderly in an easy going tolerate way? Where is this hard for you? In what ways do you find yourself so trusting in God that you do not need to resist or coerce an outcome? How can you nurture this qualities in your life? Ask God for what you need to allow these qualities to grow.
Prayer: Gracious God, today I ask for a special measure of trust in your goodness so that I can approach others with tenderness and optimism. In Jesus' holy name I pray. Amen.
January 7 PATIENCE - Galatians 5:22-23a By contrast, the fruit of the Spirit is love, joy, peace, patience, kindness, generosity, faithfulness, gentleness and self control. The word we translate as patience here, makrothumia, is sometimes translated as long suffering. It is a word that nearly defies translation. It comes from the root for temper. I like to translate it as having a supernaturally long fuse. This kind of patience comes from deep compassion and an understanding of the basic oneness, or commonality, of all living things. Makrothumia makes special allowances for another's human frailties and does so with little effort. It implies a contentedness that no longer needs to fight for rights, or to be right. It is a quietness of spirit that is extraordinarily hard to provoke to anger or retaliation. Makrothumia knows that we are all one, all loved and all frail, so we don't need to lash out at others for their faults. Nor do we do that toward our own faults. In what circumstances do you find yourself impatient with others? Do you sometimes need others to hurry up or slow down? To think like you? To do what you want and do it quickly? Are there certain behaviors in others or even in yourself that tend to light your fuse quickly? What is that really about? What feels threatened? In the long view does it matter? How might you display patience with strangers today, as well as those in your home? Are there areas of your own life or work in which you need to be a little more patient? Notice your triggers today. Don't resist them and judge yourself impatiently! Just notice and invite the Spirit to bring this fruit to maturity in you more each day.
Prayer: Gracious God, fill me with the wonder of life today. Make me more and more loving and patient with all those I come across today. In Jesus' holy name I pray. Amen.
January 8 - FAITHFULNESS Colossians 1:2 To the saints and faithful brothers and sisters in Christ in Colossae. The root for the word faith or faithful in Greek is pistis. It means to trust. It is not about right beliefs or proper creeds. It is not about right thinking or even right actions. Faith is all and completely about trust. To be faithful is to live trusting in God. We don't so much believe in Christ as we trust in Christ. Trusting is so much bigger than believing. Trust can actually happen when belief wavers. Believing with the mind and will is sometimes easier than trusting with heart, mind and soul, isn't it? I have no trouble ever saying 'I believe in Jesus.' If I am honest, though, I do struggle sometimes with trusting him, especially in times of difficulty or with my loved ones. I can usually breathe deeply and sink into that wonderful expansive release of trust for a moment or two. But before I know it, I have picked my 'problem' back up again, thinking that I and I alone can solve it. Can you identify with that at all? If you can, I invite you to do an experiment in trust today. Sit quietly for a moment. Think of any worries or problems that you are dealing with. One by one, offer each of those situations to Jesus. You might actually visualize tossing them to him. That is the image of 'casting care.' With each toss, say, "I trust you with…Help my lack of trust." Do this whenever the need arises and notice what happens.
Prayer: Gracious God, I believe! Help my unbelief! In Jesus' holy name I pray. Amen.
January 9 - SELF CONTROL - 2 Peter 1:5-7 For this very reason, you must make every effort to support your faith with goodness, and goodness with knowledge, and knowledge with self control and self control with endurance, and endurance with godliness, and godliness with mutual affection and mutual affection with love. Are you beginning to note some themes in these checklists that the ancestors were inspired to offer their friends and us? Self control occurs in many of them. The word in Greek is also sometimes translated as temperance. I prefer that translation because self control can too easily become self IN control and it is not that. This word comes from the root for 'strength'. It is the capacity to be strong in the presence of temptation, especially the temptation to accept the unacceptable. The ancient ones understood that the gifts and powers that God gives to us can easily be abused. We are not only capable of abusing them. We are also capable of becoming abusers. Self control is choosing to put one's will under the control of the Spirit. It is, with God's help, putting love into practice along with all that we have learned from God. This self-control is not about turning down a piece of cheesecake (except if that cheesecake would do actual harm.) It is about deciding that the desires of the ego, especially when they harm or exploit, will not be given free rein in our lives. Self control recognizes that sin and excess are real and must be dealt with by consistent acts of moral will. Self control is like a muscle that becomes strong the more we exercise it. It also becomes easier to exercise it in big circumstances when we develop the habit of exercising it in smaller circumstances. How does this concept of self control differ from what you might have thought before? How is it the same? How might you strengthen your self control muscles today? Be sure to ask for Spirit's help as self control is always an activity of the Spirit through us.
Prayer: Dear God, help me today to put into practice what I most deeply believe. Do not allow me to fall prey to the temptation to do things my own way, or at the expense of others. In Jesus' holy name I pray. Amen.
January 10- UNITY - John 17:11 And now I am no longer in the world, but they are in the world, and I am coming to you. Holy Father, protect them in your name that you have given me, so that they may be one, as we are one. In this section of John's Gospel, called The High Priestly Prayer, Jesus and his closest friends are in the upper room. He has washed their feet. He has given them his new commandment to love one another. He has shared some final teachings with them about his nature, that of the Father, and what he knows is coming soon.
After all of that he lapses into fervent prayer. The record of this prayer is one of the most poignant sections in all of the scripture. In it we see Jesus' great love for his friends and his longing that they will finally understand that they are one with him and each other. In my view, this is the core teaching of John's Gospel. We are one with Christ and we are all one in Christ. This oneness is the very nature of our being. It is not about agreement or even warm feelings of connection. The oneness that Jesus prays for here is the oneness that leads us to recognize that there truly is no separation. It is the oneness that the incarnation bears witness to… humanity and divinity can cohabitate. Because that is true in Jesus, then it is true in us. Not in the same way, obviously. But we as Jesus' disciples are branches of his vine. There is not a spiritual life and a physical life where two different sets of values operate. We move through the world as Christ. It is on our branches that Christ's fruit ripens. This is hard to wrap our minds around. It is no wonder Jesus had to ask for the Father's help for us. What this means in our relations with others is that we treat each person as if they are a part of us and beloved of Christ. No exceptions. So unity as a quality of discipleship is not about unanimity or sameness. It is about knowing, and showing without doubt or hesitation, that we are all one in all our diversity and even all of our discord. In what ways do you exhibit this kind of oneness to the world? What are your most Christlike traits? How is your connection to the Vine these days? What is your fruit of unity? If you need to grow in this area, be comforted, for as Jesus prayed for his friends he still prays for us.
Prayer: Gracious God, open my heart today to the oneness of all things. Help me to display the respect that unity requires. In Jesus' holy name I pray. Amen.
January 11 - SHEEP TENDING - John 21:15 When they had finished breakfast, Jesus said to Simon Peter, "Simon do you love me more than these?" He said to him, "Yes, Lord; you know that I love you." Jesus said to him, "Feed my lambs." In his last post resurrection conversation with Peter in John's Gospel, Jesus tries to help Peter see the connection between loving Jesus and serving others. It is not possible to do the one without committing to do the other. There is a lot to unpack in that passage, not the least being Jesus' use of the words agape (unconditional ethical love) and philios (warm affection) to describe the love he hopes Peter has for him. What is important for us to consider today, however, is not so much what kind of love but what any kind of service love of Christ produces. If we love Jesus, we tend his flock. Some have debated about just who in included in the flock. Are some outside the scope of our tending? I think the earlier teaching about unity of all things pretty much lays that to rest. There are no litmus tests to tending. There is no way out by clinging to the notion of deserving. Jesus uses the word lambs here to reinforce the helplessness of those served and the fact that without care they will not survive. Clearly we cannot tend to everyone personally. Mercifully we are not the only ones Jesus has to work with. That does not relieve of us of our calling to tend to those who are most vulnerable whether that is a lonely neighbor down the street, an angry person hurt by life and the church, or a mom trying to make it and feed her children while cleaning hotel rooms. Our call is to be found wherever vulnerability is found. It is not just a calling for special times and seasons. Tending the vulnerable is our to do list every day as Jesus' disciple. Lambs need feeding every day. Think today about how you answer Jesus' call to demonstrate your love of him by tending the vulnerable. Ask God to show you ways today that you can love Jesus by caring for someone else.
Prayer: Gracious God, show me today how you would have me express my love by tending your lambs. In Jesus' holy name I pray. Amen.
January 12 - CARE FOR THE LEAST - Matt. 25:35-36 for I was hungry and you gave me food, I was thirsty and you gave me something to drink. I was a stranger and you welcomed me, I was naked and you gave me clothing, I was sick and you took care of me, I was in prison and you visited me. In Matthew's gospel, Jesus makes the tending of lambs more concrete and specific. He also makes the consequences of not doing so concrete and specific as well. (If we do not act in care for others, even if we think we are doing everything right, then we will no longer be able to experience Jesus' intimate presence.) In this familiar story of the separation of sheep and goats the call is not to an individual but to a people. The judgment is between nations that take care of the poor and oppressed, and those that don't. This story asks us to stop and consider our politics. How do we encourage our city council to deal with affordable housing? How do we encourage our school board to continue to provide free hot meals for children? How do we make education affordable? How do we encourage prison reform? How do we make health care affordable and accessible? How do we work for policies that protect people from homophobia or antisemitism? How do we deal with growing hate crimes and white supremacy? All of these are deeply spiritual and moral issues. As disciples of Jesus we have a responsibility to work for justice, freedom and peace in our community and nation. There is just no wiggle room here. Today, ponder the ways that you use your power as a citizen to push for a more just community and nation. Are there specific reforms that you feel led to advocate? How might you do that?
Prayer: Gracious God, help me to remember that my discipleship does not stop at my own front door. Show me how you want to use me specifically to make our community and nation more caring and just. In Jesus' holy name I pray. Amen.
January 13 - PRAYER - Luke 18:1 Then Jesus told them a parable about their need to pray always and not to lose heart. This little verse is the preamble to a marvelous story that Jesus tells about the persistence of a widow in getting her rights of inheritance from a corrupt judge finally results in justice. I love the humor in this story. The judge doesn't do the right thing because he realizes it is the right thing. He does it because she is fierce and pesters him to death. A literal translation could be that he fears she will beat him up and black his eyes! I love that. In this context, Jesus is teaching that we must be fierce and persistent in our prayers for justice. It is also appropriate to conclude that we are called to be persistent in all prayer whether that is for those we love, those across the globe or our own needs. Prayer is after all, as this little story shows, a long term way of life. Be careful not to think that the judge is a God figure in the story and that we have to pester God to death to get what we want! That is not what Jesus is implying. Rather he is reminding us that prayer does things, it brings right outcomes (not necessarily desired outcomes,) when we give time, energy, focused, long term attention to our praying. We are not to lose hope in the most troubling circumstances because, even the unjust or intractable can be turned toward the good if we don't give up. Think for a moment today about your prayer life. How would you characterize it? Haphazard? Intense? Beautiful? Superficial? Persistent? If you desire a deeper relationship with God in prayer, ask God to help you find the way that is perfect for you and don't give up!
Prayer: Gracious God, I thank you for the intimacy and power that you offer to me in prayer. Help me today to turn to you often with my every need and the needs of the world. In Jesus' holy name I pray. Amen.
January 14 - WORSHIP - Acts 2:46-47 Day by day, as they spent much time together in the temple, they broke bread at home and ate their food with glad and generous hearts, praising God and having the good will of all the people. And day by day the Lord added to their number those who were being saved. Worship has always been at the heart of Christian practice. Being a disciple of Jesus is not a solitary path, not even in solitude. We are bound together in a body on purpose, and that is how the greatest growth occurs. In worship we learn to discipline ourselves, to open ourselves, to be fed at the Table, to join our voices, to become bigger and finer than we think we are. Granted, since the pandemic the ways disciples find to worship together have certainly changed. Still, whether we gather virtually or in person, worship is a corporate act. It binds people together and allows God to do miraculous things that we would never dream to ask, and certainly cannot control. Sometimes people say that they drift away from worship because they are 'not getting anything out of it.' That is to miss the point. Worship is not magic, but it is medicine. We both get and give whenever we worship, whether we know that or not. As you read the verses for today, what strikes you most? For me it is the word together. How do you experience the together of worship these days? Do you ever feel that your commitment flags and you find yourself pulling back? Do you know why? How might you address any issues you have with worship?
Prayer: Gracious God, I thank you today for the freedom, desire and ability to worship you with your body the church. In Jesus' holy name I pray. Amen.
January 15 - FELLOWSHIP - Acts 2:46-47 Day by day, as they spent much time together in the temple, they broke bread at home and ate their food with glad and generous hearts, praising God and having the good will of all the people. And day by day the Lord added to their number those who were being saved. Let's look once more at the verses we considered yesterday. What strikes me is that for the disciples ordering their lives around worship also included deepening relationships between the members of the body. The Greek word we translate as fellowship is koinonia. It means communion and sharing things in common. When we spend time together, especially with a shared meal or festivity, or even sharing in a project like planting trees or filling back packs, the time together has many benefits. It, of course, addresses our basic loneliness. It also lifts us out of too much focus on our selves and our own concerns. In fellowship we gain perspective and come to understand that we really do share everything in common. Our circumstances may be wildly different but the emotions of the heart are universal. Gladness, sadness, jubilation and worry are realities that we all know. When we share those things with each other joy grows and fear loses some of its power. What ways might you put some extra energy into your relationships and fellowship with others in the church? How can you be intentional about that? What obstacles to you find to fellowship? Ask God to help you address any obstacles and strengthen you with time together.
Prayer: Gracious God, I thank you for the opportunity to share my life with others who are also walking with you. In Jesus' holy name I pray. Amen.
January 16 - WISDOM - Ephesians 1:17-18 I pray that the God of our Lord Jesus Christ, the Father of glory, may give you a spirit of wisdom and revelation as you come to know him, so that, with the eyes of your enlightened heart, you may know what is the hope to which he has called you, what are the riches of his glorious inheritance among the saints and what it the immeasurable greatness of his power for us who believe, according to the working of his great power. Ephesians is an interesting letter indeed. Scholars do not agree whether it was written by Paul himself, probably from prison near Rome, or whether it was written by one of his disciples later. Unlike many of Paul's letters, this letter, while addressed to the church in Ephesus, was probably a circulating letter intended to share wisdom and encouragement to a number of churches. There are no circumstances mentioned that are particular to any one church. Rather the issues are universal. Here the author expresses a longing prayer that the people will be given the gift of wisdom and revelation. The Greek word wisdom is Sophia. It refers to a deep wisdom that allows a person to order one's relationship with God rightly. It is big picture wisdom that sees what God is up to and how God's values apply to every situation. This kind of wisdom easily sorts good from evil, better from best. It gives rise to concrete choices and behaviors that are both prudent and good. The word revelation, comes from the root apocalypse. It means uncovering or disclosure. It is a grand word that means not just the revealing of something but the capacity to understand the thing revealed and know how to respond. In what ways do you see this kind of wisdom and revelation in your own life? In your church? Do you need a little more wisdom to know how to order your relationship with God? Are you attuned to seeing what God is up to and what that means for your life? Can you sort good from evil easily? Do you understand what you see? If you would like a little more wisdom and revelation in your daily life, why not pray the author of Ephesians prayer for yourself today and each day?
Prayer: Gracious God, may you fill me today with your spirit of wisdom and revelation! In Jesus' holy name I pray. Amen.
January 17- THIRST FOR KNOWING- Ephesians 3:18 I pray that you may have the power to comprehend, with all the saints, what is the breadth and length and height and depth, and to know the love of Christ that surpasses knowledge, so that you may be filled with all the fullness of God. The word we translate comprehend here is one of the Greek words for to know, ginosko. The word means to know something experientially, as opposed to knowing intuitively. What the author prays for us is that we will experience and understand the power and expanse of God's love for us. This is not comprehending like an algebra equation. This is knowing that flows from experiencing. Sometimes this is not easy, is it? We may know in our minds that God loves us, but we may not always experience the life changing power of that love. Partly this is because we often don't like, much less love, ourselves very much. We are hyper sensitive to every flaw and store up failures like flamboyant garments we wear for a night on the town. I had a wise spiritual counselor say to me years ago that if God loved me the way I loved myself why did I bother. God's love during that period of my life was something I believed, but not something that I knew experientially. I couldn't feel it, so it was not powerfully changing my life or circumstances. Sometimes experiencing the love of God is a gradual process of awakening. Sometimes it is a wild storm of wonder. However it comes, though, it is the key to the fullness of life. The author of Ephesians tells us that knowing the unfathomable love of Christ for each one of us personally is the key ingredient to being filled with all the fullness of God. When we experience Christ's love for ourselves, when we take our fingers out of the dyke, the flood waters of all of who God is, and all that God longs for our lives, flow like a torrent, taking away with it all the self hatred, disappointment and ego masks that we have accumulated because we did not experience that love for ourselves. Part of the joy and task of discipleship is to thirst for the experience of God's love in our lives so that the love we share with others can be authentic and not some fear filled doctrine that we cling to in our minds because we are afraid it isn't true. Do you know, ginosko know, the unsurpassable love of Christ for you? Have you felt its real power? If you need more of that? Today take a moment to be still and ask God to give you the grace to know the love of Jesus for real.
Prayer: Gracious God, today I ask you to open me up to experience your great love. Give me a thirst to know your love and presence today and always. In Jesus' holy name I pray. Amen.
January 18 FORGIVENESS - John 20:22-23 When he had said this, he breathed on them and said to them, "Receive the Holy Spirit. If you forgive the sins of any, they are forgiven them; if you retain the sins of any, they are retained." In this odd little interchange, the disciples are locked up tight in one of their homes, probably Peter's. Mary Magdalene has come from the empty tomb with the outrageous story that Jesus has risen and spoken to her in the garden. They don't know what to think. They are afraid that the authorities will come for them once they discover the tomb is empty. So they have battened down the hatches and are hovering together trying to decide what to do next when suddenly Jesus walks right in and says hi. He shows them his wounded hands and side as proof. He doesn't look the same. Death changes a person. But it is him alright, and he gives them a mission to continue his ministry. Then he breathes the Spirit upon them. That is where we pick up the story today. Some have argued that verse 23 about forgiveness was added to the text much later to support the institution of the priesthood and their control of confession and forgiveness. I don't know about that. It makes sense to me that the first result of receiving the Spirit is the capacity to forgive. Forgiveness from the heart is not a natural human tendency. At least not all the time. Forgiveness is supernatural work and it requires supernatural help. I have often wondered about the clause about retaining sins if we don't forgive. I have come to believe that what the risen Christ is saying here is that if we don't forgive those who have hurt and harmed us, it is we who retain the hurt and nurse the harm. Notice that in that clause Jesus doesn't add the word 'them.' I don't think forgiveness is about the wounder as much as the wounded. When we refuse to forgive, the hurt stays with us wherever we go. It lives in our bodies and eats away at our peace and well being. We forgive, not when another deserves it, but when we do. We forgive not when another repents but when we decide that we have hurt long enough and are ready to be free. We forgive not when the wounder expresses remorse, but when we decide that we will no longer give them the power to control our healing. Forgiveness is not saying that what happened didn't matter. If it didn't matter there would be no need to forgive. It matters. It just doesn't get to rule our lives. Only God gets that honor. Disciples of Jesus forgive because we are called to do it. We forgive because we know that we ourselves need it. We forgive because only God gets to rule us. We forgive because we are Christ's body and that is what Christ does. If you struggle with forgiveness, take a moment to pause, breathe in the Spirit's power and ask for help.
Prayer: Gracious God, breathe your Spirit into my heart and help me forgive as I have been forgiven by you. In Jesus' holy name I pray. Amen.
January 19 - BOLDNESS - Acts 4:13 Now when they saw the boldness of Peter and John and realized that they were uneducated and ordinary men, they were amazed and recognized them as companions of Jesus. The word boldness comes for the root for 'speech' in Greek. It is used often in the New Testament to describe the disciples' capacity and willingness to speak freely and clearly about their faith. It means to speak without fear and with a kind of cheerful courage. It was one of the qualities for which the early believers were know and, as we see in today's verse, one that astounded others. They spoke with courage and clarity even though they were not men of letters. Why? Because they knew from experience what they were talking about. They knew how being in Christ, following Christ, modeling life on Christ changed lives from the inside out. Sometimes we are hesitant to speak of our faith because we do not want to alienate or offend others of different or no particular faith. (I think everyone has a faith, even if they claim they do not.) After 9/11 I was asked to speak on a panel of faith leaders at the coliseum in downtown Birmingham. I was seated by the imam of the mosque. I was so nervous that I would offend him in some way by my remarks that I was nearly shaking. As we talked, he said something wonderful to me. He said, "Pastor, I am never offended by authentic faith. It is when people water it down and make it nothing that I become offended. You be you and I am grateful for your concern for me." I felt released completely and it was a moment of real boldness for me in faith. What do you need in order to be more bold in speaking your faith? To
whom is it most difficult? Why? What frightens you? Today ask God to help you speak your truth with cheerful courage, deep love, and abiding respect.
Prayer: Gracious God, give us proper boldness today. If we have the opportunity to speak for you, let our words be pure and our love genuine. In Jesus' holy name I pray. Amen.
January 20 GRATITUDE - Luke 17:15 Then one of them, when he saw that he was healed, turned back, praising God with a loud voice. He prostrated himself at Jesus' feet and thanked him. In the New Testament the word we translate as gratitude, or more often thanksgiving, is the word we use for the Lord's Supper, Eucharist. Eu prefix means good, charis means thanks. Gratitude and thanksgiving are expressions of joy and wonder Godward. This concept is filled with warmth and sweetness. It is also full of intimacy and power. When we express thanks and gratitude to God, channels in our hearts open up and we experience renewed energy and vitality. Some speak of gratitude as a vibration of the soul that then attracts more opportunities for thanks. In that sense we reap what we sow. Thanksgiving in today's verse comes from a leper that Jesus has healed of his disease. Jesus healed ten that day but only one returned to him in joyful thanksgiving. Why is that? Well, perhaps the more important question to ask is why do we so often fail to return thanks for the blessings of our lives? Are we too busy? Do our problems or responsibilities crowd out our gratitude? Do we think we deserve to get what we get or that it is a product of our own labor? Something I think that we do. The important thing for discipleship, though, is to pause and become aware that all of life is a gift. We did not cause our first breath or heartbeat, and we do not control them now. We did not, most of us, grow our food or build our house, or lay the wiring for our heat or the pipes for our water. All of that is done for us. God uses many instruments through which to bless us, a doctor when we are ill, an electrician when we are in the dark, a pet when we are lonely, an artist when we are depressed, an unexpected gift when we are struggling, the beauty of nature, or a kind word, or a wise spiritual friend when we are depressed. There is much in even the hardest of time for which to give thanks. Today practice making a list of everything for which you are grateful. You could fill pages of text and not scratch the surface. Be like the healed man who understood where thanks were due, and offer God your thanks and gratitude today. Make this a daily practice and it will change your life.
Prayer: Gracious God, I give you thanks and praise for every good gift in my life! In Jesus' holy name I pray. Amen.
January 21- Mercy - Ephesians 2:4 But God, who is rich in mercy, out of the great love with which he loved us, even when we were dead through our trespasses, made us alive together with Christ—The New Testament uses several words to describe concepts of mercy and compassion. The one in this verse is usually used to describe God's mercy. It is the active outward manifestation of pity. It assumes that the one expressing it (in this instance, God) has the resources to adequately meet the need seen. An example of mercy on a human level would be something like stopping on the side of the road when seeing an abandoned puppy, rescuing it, taking it to the vet, washing, feeding and tending to it until it grew strong, then loving and keeping it close. That is how humans do mercy (and mercy is something one does, not something one just feels.) When we talk about God's mercy there is an expansive quality to it that looks past all failings with unseeing eyes and applies mercy to all. Mercy is when God brings God's salvation wholeness into situations of need and helplessness. Mercy given by people is a kind of paying it forward. Because we have received mercy from God, we are then encouraged to offer mercy to others. What does that mean? It means that we are to train our eyes to see pain and helplessness without judgment, and to act to alleviate that pain and bring lasting wholeness. It seems to me that mercy must first be developed in the eyes of the heart. So often in our hurting world we no longer see the ones that need mercy. We judge them for their conditions and excuse our own. Yet in James 2:13 we are told that if we substitute judgement for mercy, we ourselves will cease to receive mercy. Mercy must always triumph as a way of life for Jesus' disciples. What specific situations can you identify in which God has shown you mercy? Are there times when showing mercy to others is easy for you? What makes it so? Is there an element of judgment in how, and who, you think is deserving of your mercy? Are there any that you find it difficult to offer mercy? Is it sometimes hard for you to receive mercy? Ponder these things today and ask God to make you more merciful as a sign of gratitude for the mercy you have received.
Prayer: Gracious God, thank you for your great mercy toward me. Please make me merciful so that I may show your true nature to the world. In Jesus' holy name I pray. Amen.
January 22 STORYTELLING - Acts 1:7-8 He replied,"It is not for you to know the times or periods that the Father has set by his own authority. But you will receive power when the Holy Spirit has come upon you: and you will be my witnesses in Jerusalem, in all Judea and Samaria, and to the ends of the earth." Christians always evangelize. Some of us are called to do that in specific and straightforward witness. All of us do it by the story that our lives and choices tell. My evangelism professor in seminary always said that everything we do is witness. It is either a good witness or a bad one. It is either true to who God is or it lies about who God is. St. Francis, I believe it was, said "Preach the gospel everywhere. Use words if you have to." A colleague recently said, "Don't forget that you are your neighbor's Bible." All of those quotes point to the reality that the stories of our lives are the witness we give to the love, power and presence of God. Spend a little extra time with your devotion today. Stop now and think about the story of who God is that your life tells. How has God worked in your life? If you were put on the witness stand, what would be your testimony? If all that your neighbors ever knew of God was what they see in you, what might they determine?
Prayer: Gracious God, I know that each day I am on the witness stand for you. Today, help me to witness to your love and saving grace in ways that are authentic and true. In Jesus' holy name I pray. Amen.
January 23 - SPEAKING TRUTH TO POWER - Matthew 14:3-4 For Herod had arrested John, bound him, and put him in prison on account of Herodias, his brother Philip's wife, because John had been telling him, "It is not lawful for you to have her." Sometimes it is easier to go along to get along, isn't it? Sometimes silence seems like the only reasonable response when powers greater than ourselves are feeling threatened and on the rampage. John the Baptist was not good at that. His gift was speaking the deep truth of God, especially with regard to repentance and change. He did that to all equally, even King Herod. In this story John is outraged that Herod has taken his brother Philip's wife as his own. John has called out his illegal behavior all over town. He is thrown in prison for it and ultimately, gruesomely, decapitated for it. Sometimes telling the truth to those in power can be risky business indeed. This is especially true if calling out personal moral failing, injustice and greed. It is no easier in our day that John's. When I was a teenager in the 1970's, a young black friend and I planned to go out after school to do voter registration in the public housing areas of our small south Alabama town. When our school librarian somehow got word of our plans, she called us in to her office to forbid it. I puffed and protested. She leaned across her desk, pointed her finger in my face and said, "Genie, you be careful of the truth. The truth can get you killed." Being God's voice for truth and justice in a time of lies and injustice isn't easy. It can make us want to run and hide under the bed. Still, it is the calling of disciples of Jesus, who turned over the tables of injustice and, along with his cousin John, paid for his witness with his life. Can you think of a time when you had to speak truth to power? Perhaps a boss at work was engaged in shady practices, or the town council was exploiting the poor by setting up zones where people can not longer rest on benches or sleep in a park.There are hundreds of examples everyday. How do you usually respond?
Prayer: Gracious God, today I ask you to make me brave in the face of injustice. Give me your own words to speak and tell me where and when. In Jesus' holy name I pray. Amen.
January 24- PUTTING OTHERS' NEEDS FIRST- Philippians 2:3-4 Do nothing from selfish ambition or conceit, but in humility regard others as better than yourselves. Let each of you look not to your own interests, but to the interests of others. Paul is in prison in appalling circumstances, yet the letter to his beloved friends and supporters in Philippi is one of the most joyous letters in the New Testament. He has several purposes in the letter, to thank them for their financial support, to urge them to deal with a personality dispute between two leaders and to tell them he is sending help. Most of all, though, he is writing to encourage them to continue their growth in faith and discipleship. Here he reminds his friends that the way of Christ never includes personal aggrandizement and the wily games of ego, especially the 'me-first' game. Granted, this advice can be taken too far at times. It is no more useful to Christian maturity to adopt a 'me-never' stance that shuns personal care and makes us little more than resentful door mats. Still. There is power, and deep joy, in thinking about others rather than ruminating on ourselves. There is power and joy in putting energy into helping others and insuring that vital needs are met. In my old church in Birmingham we operated a homeless shelter for women and children. The shelter was first in the church basement until we acquired an old hotel a block away and rehabbed it for that ministry. I often noticed the change in many of our volunteers. They might come in for their shift dragging, complaining of aches and pains or irritated with a family or church member. Most often though, within an hour of working together to prepare a meal or trouble shoot problems or handing out supplies, their was a noticeable change in the volunteer. Suddenly what they were facing was on the back burner and they were lifted up by the simple joy of serving another person. In what ways might God be calling you to put the needs of others first for a moment? (Don't use this reflection as an excuse to not take care of yourself and stand up for your needs when necessary!) Spend some time imagining how you might meet the needs of others. What will you need in order to do that?
Prayer: Gracious God, awaken me today to needs you would have me meet. In Jesus' holy name I pray. Amen.
January 25 LOVING SELF Matthew 22:37 He said to him, "You shall love the Lord your God with all your hearts, and with all your soul, and with all your mind. This is the greatest and first commandment. And a second is like it: 'You shall love your neighbor as yourself. On these two commandments hang all the law and prophets." Jesus' disciples seemed to constantly be concerned about whether they were getting things right, pleasing God, and understanding what was most important. In this passage a lawyer is trying to test Jesus' orthodoxy. The lawyer asks Jesus what is most important in the Law. Pulling from Deuteronomy and Leviticus, Jesus answers him with what we have come to call the Summary of the Law. Today, let's ponder what it means to love others in the same way we love ourselves. The little word 'as' means in the same exact way. Frankly, for some of us, if we treated our neighbors the way we treat ourselves we would have few friends at best, or wind up in jail at worst! The root for the word 'love' in this passage is agape, that wide ranging ethical love. Agape means to choose the good for the beloved no matter the circumstances. It is unconditional and not dependent on feelings. How do we discern what it means to choose the good for ourselves in every circumstance? Is our capacity to love our neighbors somehow tied to our ability to love ourselves? I think so. Otherwise even our purest love of others will always be tainted with our own need. That is something that is completely absent from agape. If we are misusing ourselves, driving ourselves into the ground with work, even good works, or neglecting our physical, mental, or spiritual health, is it really possible to love neighbor or God? I think it is hard. When we do not choose the good for ourselves, we quickly become ego's marionettes. We get into trouble when we look at the Summary of the Law as a menu from which we can choose love of God, or love of neighbor, or love of self. It is not. It is all of a piece and none of those loves will function well with out the others. Notice today how you choose the good for yourself (not necessarily the easy or the comfortable.) Notice how you feel when you make a good choice for yourself? If you are not accustomed to doing this you may feel fear, disorientation or even disappointment. That is just the ego's fear of losing control. Notice the feelings and let them pass. Are their choices or habits that you want to change? Ask God to help you.
Prayer: Gracious God, help me to love myself in a healthy way so that I can more authentically love you and my neighbors. In Jesus' holy name I pray. Amen.
January 26 LET LIGHT SHINE - Matthew 5:16 In the same way, let your light shine before others, so that they may see your good works and give glory to your Father in heaven. Being a disciple of Jesus is not fundamentally about being a better person. That is a by product. Being a disciple of Jesus is about being a real person, an authentic person. It is about laying down the the pretenses that we take on, sometimes unconsciously, in order to look good to others or feel better about ourselves. Letting our light shine is about stripping away, more than it is about searching for a match. In the scripture, light most often refers to insight or truth. The deep truth's of God's love dwells inside each of us. Some days that truth bubbles to the surface like Old Faithful. Others it seems to refuse to rise no matter how much we need it. On days like that, the truth of God's love, and all of the insights about what that means for us and the world, lies there still, but we have paved over it with worries or fears or distractions. Even so, the light that is in us is the reality of God's love and the beauty of our souls', or true selves', intimate relationship with our loving savior. Even when we cannot see it ourselves, God is working beneath the surface with a little spiritual pick ax to cut through the pain we hide behind, so that the true light can become visible to us and to others through us. God never fails. Today take a few minutes to think about the light of love that is with you and within you. How can you live a more real and authentic life today? Be quiet for just a moment and ask God for insight into what needs to be released so that your amazing light can shine.
Prayer: Gracious God, shine through me today! Cut away the clutter that dims my awareness of your love. Put me in situations in which I can authentically reveal myself to others, and through that, your love for them as well. In Jesus' holy name I pray. Amen.
January 27 ONE HEART & SOUL - Acts 4:32-34 Now the whole group of those who believed were of one heart and soul, and no one claimed private ownership of any possession, but everything they owned was held in common. With great power the apostles gave their testimony to the resurrection of the Lord Jesus, and great grace was upon them all. The book of Acts often gives an idealized picture of what it means to 'belong to Christ' and to live that belonging in community. In today's verses we get a Hallmark card picture of unanimity, spiritual transformation and generosity. Like in our lives, that picture was true some days more than others. In the next chapter, in the story of Ananias and Sapphira, we see that not everybody was completely on board with everything. Still this vision of accord is an important one for us to think about. In the time of Jesus, the word 'heart' referred to the seat of the will more than the emotions. It stood for a person's entire mental and moral activity. It included the hidden depths of a person's life. The word we translate as 'soul' is used in many different ways in the New Testament. It often refers to the natural life of a body, the breath and livingness of a person. Sometimes it refers to the immaterial part of a person. Sometimes it is understood as the seat of personality. Sometimes it refers to the part of a person that perceives, reflects, feels or desires. Soul is the individual nature of a person. That is the sense I think the word is used here. So what is the point? Here we see an image of Christian community united in will, perceptions and desires. They have truly become one body. Even for them that experience was fleeting. For us, it is sometimes rare indeed. Can you think of times when you have felt the spiritual power of being of one heart and soul as the church? Can you identify times when that was clearly not the case? What was the result? Often for us our inability to unite in heart and soul has deadly consequences, just like it did for Ananias and Sapphira. How might you address any disunity you may feel? How do you release it, deny it power? What qualities of sacrifice are necessary to truly be of one heart and soul? Ponder these things today.
Prayer: Gracious God, cleanse my heart and strengthen my soul so that I can share in love with all your children. In Jesus' holy name I pray. Amen.
January 28 - ALL THINGS IN COMMON - Acts 4:32-34 Now the whole group of those who believed were of one heart and soul, and no one claimed private ownership of any possession, but everything they owned was held in common. With great power the apostles gave their testimony to the resurrection of the Lord Jesus, and great grace was upon them all. Let's take one more look at the verses we considered yesterday. On more than one occasion over the years of preaching on this verse I have been taken to task by parishioners as they exited the sanctuary. "Eugenia, you make Christians sound like communists." Or, "Eugenia that is so completely ridiculous. There is no way that could ever work." Or, "This sounds like a bad marketing campaign. I'm not buying it." And my personal favorite, "Eugenia do not ever preach on that dangerous text again!" What drew these passionate responses? Obviously it was the notion of holding all things in common. What does in mean in Christ for others to have an equal claim on our resources? The implications are massive. Even in the church where we try to live as Jesus asks, we do not have one giant joint bank account or add all our church members names, (even the ones we think are a little 'off') to our retirement accounts. I mean what if somebody got on a wild hair and spent all of our money and left us destitute? That must surely have been the thought process of Ananias and Sapphira, two good church people who paid the ultimate price with their lives for lying about their pledge! The problem, of course, was not the money. Even Peter says they had a right to do with what belonged to them as they wished. The problem was the lying, the duplicity. The problem was that their holding back demonstrated both a lack of trust in God and desire to be thought more generous than they actually were. Duplicity and desire to look good, are deadly for us as well. Granted we may not fall down dead on the spot, but something inside us begins to wither and die when we trust our money more than God, and when we want to seem different than we really are. Sit for a minute with these verses and ask yourself if there are things that you are holding back from God or the community of faith. How do you understand your resources as being for the use of others? What would need to heal in your thinking for you to release all you have to God to use as God sees fit?
Prayer: Gracious God, help me to trust you so much that I am free and generous. In Jesus' holy name I pray. Amen.
January 29 - SIGNS & WONDERS - Acts 2:43 Awe came upon everyone, because many wonders and signs were being done by the apostles. Signs and wonders are terms often used together in the New Testament. They have slightly different meanings. Signs are occurrences (natural and supernatural) that points toward new understanding about God and life. Wonders comes from the root for 'something strange.' Wonders, (always plural) are occurrences that appeal to the imagination. Wonders are things that produce a kind of slack jawed awe at the completely unfathomable ways and power of God. In the New Testament wonders are most often of supernatural origin but they aren't only things like a star in the east or angel choirs in the heavens. Wonders can also happen in a heart that is open to awe in the presence of extraordinary kindness or the the intricacy of nature. If we are open to it we will see wonders everywhere, angel messengers in every smile or feather. How do you experiences God's majesty and wonders? Are there things that you need to be more conscious of in order to open your eyes to signs and wonders? Are there things you need to release? Take time today to really look around you, in your home, office, yard, anywhere. What are the signs and wonders that you see? Breathe them in and feel the awe of God's amazing world and your part in it!
Prayer: Gracious God, open my eyes today to see the wonders of your grace. In Jesus' holy name I pray. Amen.
January 30 HOPE Rom. 5:1-2 Therefore, since we are justified by faith, we have peace with God through our Lord Jesus Christ, through whom we have obtained access to this grace in which we stand; and we boast in our hope of sharing the glory of God. The word hope appears 129 times in the New Testament. It is one of the most important gifts of God, and qualities of a disciple. Hope is not a wish or wishful thinking like we might say "I sure hope that I get a bonus this year." Or, "I hope I can stick to my resolutions this year." Hope is not a wish. It is a steady calm assurance that all is, and will be, well. Hope is filled with confidence and a happy anticipation of all the that goodness lies ahead. For Christians, our hope is rooted in Christ. It is assured in Christ's resurrection and in the promise of eternal life. We do not wish for that. It is assured. That is Christian hope. Hope is a settled thing. It is not something to be worked on or earned. Hope is, simply because Christ is. Our future is assured, and good will always win in the end. If that does not seem to be happening, it is not yet the end. How do you experience Christian hope? Are there circumstances that make it difficult for you to rest in hope and confident expectation? Ask God to help you to find hope in all things.
Prayer: Gracious God, fill me today with new hope and joyful expectation for all that you will do in, with and through me today. In Jesus' holy name I pray. Amen.
January 31 GRACE - Romans 5:1-2 Therefore, since we are justified by faith, we have peace with God through our Lord Jesus Christ, through whom we have obtained access to this grace in which we stand; and we boast in our hope of sharing the glory of God. Paul has just made the case to the Roman church that we are saved by God's grace and not by our own trying, or even our own attempts at goodness. Grace is the core of the Christian faith. I am writing this devotion on the second day of Christmas and feel filled to overflowing with the grace of incarnation in Jesus. I also feel filled with the grace-love that God implants in the created order as well. As Calvin begins his master work, Institutes of the Christian Religion, with the thought that God's revelation is found in all creation, I too find the natural world outside my window to be a grace saturated world of wonders, feathers, fur, leaves and lichen, sky and earth. Grace abounds. The word grace itself is used to describe a number of different things including pleasure, delight, favorable regard, loving kindness, friendliness, joy, unconditional love, and redemptive mercy. Take a moment now and reread today's scripture substituting each of the italicized words above for the word 'grace'. Do this slowly and reverently. As you do, I know that you will begin to experience the radiant wonder of God's grace lavished upon you personally. Can you think of examples of God's grace in your life up until today? Look around you right now. How do you see, or feel, God's grace in this present moment? How can you share grace with others today?
Prayer: God of Grace, I thank you for the grace with which you lavish my me today to be a conduit of your grace to others. In Jesus' holy name I pray. Amen.