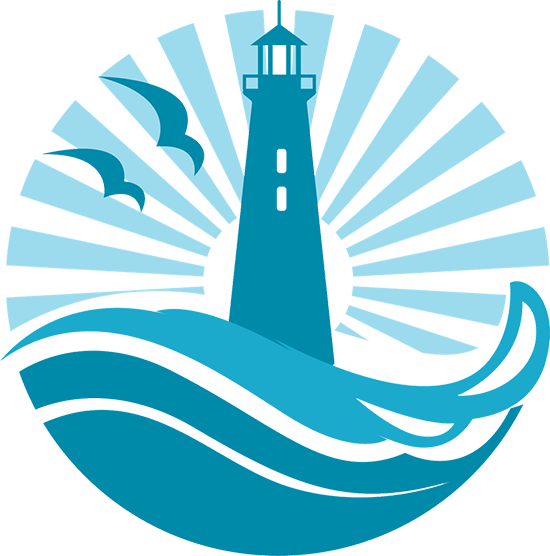 Safe Harbor Presbyterian Church
Daily Devotions for September2022
This month as we begin to sense the change of seasons, are hearts may be tuned to all manner of changes. Perhaps we are experiencing longed for relief from some long-standing problem. Perhaps we are experiencing lingering losses that grow both sweet and bitter with time. Perhaps we are filled with the joy of new starts as we watch children head to school and autumn colors filter through the gold of the hills with the promise of rains to come. Perhaps we are finding our way in a new job or a new love. Or maybe finding a new way in an old job or time-tested love. Whatever our situation, things are always changing. Even our spiritual lives have seasons of growth and seasons of waiting, seasons of hope and seasons of acceptance. Wherever you find yourself in any given moment, the book of Psalms, our family prayer book has a word for you to dwell upon. Each day this month, I invite you to spend a few moments with these short verses. Some may speak to you more than others. Remain with them either way. Repeat them throughout the day. Allow the words to linger on your lips and in your heart. My prayer is that you will find yourselves in the stories of these words and deepen your communion with God each day.
1st – Psalm 32:5 – Then I acknowledged my sin to you, and I did not hide my iniquity; I said, "I wills confess my transgressions to the Lord," and you forgave the guilt of my sin.
Prayer: Dear God, sometimes I run so hard from the truth of my life. Help me today to stop and turn to you so that I may feel your peace, love and forgiveness. Amen.
2nd – Psalm 105:8 – God is mindful of God's covenant forever, of the world that he commanded, for a thousand generations
Prayer: Dear God, your patience is beyond my comprehension. You wait for me while I wander. You call to me when my life out shouts you. I am at the center of your heart. Thank you, God, for your faithfulness. Amen.
3rd – Psalm 7:17 – I will give to the Lord the thanks due to his righteousness, and sing praise to the name of the Lord, the Most High.
Prayer: Dear God, your goodness never fails. Your kindness has not end. Your love brings my life to life. Thank you, God. Help me today to sing your praise wherever I go.
4th – Psalm 9:10 – And those who know your name put their trust in you, for you, O Lord, have not forsaken those who seek you.
Prayer: Dear God, you are my life's quest. I long to know more of you, to experience your peace and love more deeply. Thank you, God, for the ways you make yourself known to me today. Amen.
5th – Psalm 68:4 – Sing to God, sing praises to God's name; lift up a song to God who rides upon the clouds—God's name is the Lord—be exultant before him.
Prayer: Dear God, today I see you riding clouds and rainbows. In each color and texture of nature you declare your glory. Help me today to stay close to my gratitude and share it with you all day.
6th – Psalm 139:13-14 – For it was you who formed my inward parts; you knit me together in my mother's womb. I praise you, for I am fearfully and wonderfully made. Wonderful are your works; that I know very well.
Prayer: Dear God, help me today to celebrate the person you have made me to be. Amen.
7th – Psalm 92:2 – Declare your steadfast love in the morning, and your faithfulness by night.
Prayer: Dear God, in the hurry or the waiting of the day, in the sweetness or the yearning of the night, help me to declare my unwavering love for you. Amen.
8th – Psalm 23:4 – Yea though I walk through the valley of the shadow of death, I fear not evil for you are with me, your rod and your staff they comfort me.
Prayer: Dear God, take now my grief and fears and tune me to your presence that is my comfort and my hope. Amen.
9th – Psalm 44:1 – We have heard with our ears, O God, our ancestors have told us, what deeds you performed in their days, in the days of old.
Prayer: Dear God, today we praise you for those who have told us your story. I thank you today for the first person to give me a Bible and the first to love me in your name. Amen.
10th – Psalm 73:23 – Nevertheless I am continually with you; you hold my right hand.
Prayer: Dear God, thank you for your presence and your guidance. Take my hand today and lead me exactly where you would have me go. Amen.
11th – Psalm 32:1 – Happy are those whose transgression is forgiven, whose sin is covered.
Prayer: Dear God, you have erased all my mistakes, covered my wrongdoing with your love. Thank you, God, for your grace. Help me to see myself as you see me. Amen.
12th – Psalm 105:3 – Glory in God's holy name; let the hearts of those who seek the Lord rejoice.
Prayer: Dear God, I have seen your glory so many times in my life. Help me today to focus on you and rejoice in your faithfulness to me. Amen.
13th – Psalm 33:12 – Happy is the nation whose God is the Lord, and the people whom God has chosen as a heritage.
Prayer: Dear God, today I pray for our nation. Help us to live your values in both our national and our personal lives. Amen.
14th – Psalm 92:14 - In old age they still produce fruit; they are always green and full of sap.
Prayer: Dear God, sometimes I feel like a spent blossom, fit only to be deadheaded. Thank you that for you time means nothing. Thank you for your promise that you are not done with me yet. Amen.
15th – Psalm 62:2 – God alone is my rock and my salvation, my fortress; I shall never be shaken.
Prayer: Dear God, you are all I need today. Set me on your path and I shall walk in peace. Amen.
16th – Psalm 46:2 – Therefore we will not fear, though the earth should change, though the mountains shake in the heart of the sea.
Prayer: Dear God, no matter what happens today, I will rest in you. Your love is bigger than my problems, your grace more powerful than all pain. Amen.
17th – Psalm 119:19 – I live as an alien in the land; do not hide your commandments from me.
Prayer: Dear God, sometimes this world barely feels like home to me. In everything I face today, please make your ways clear to me. Amen.
18th – Psalm 59:16 – But I will sing of your might; I will sing aloud of your steadfast love in the morning. For you have been a fortress for me and a refuge in the day of my distress.
Prayer: Dear God, I praise your name today for your have been my refuge in hard times. I rejoice that you are my strength and my redeemer. Amen.
19th – Psalm 68:6 – God gives the desolate a home to live in; he leads out the prisoners to prosperity, but the rebellious live in a parched land.
Prayer: Dear God, you are my provision and protection. Help me to follow you so that I may live in the peace of your home. Amen.
20th – Psalm 71:18 – So even to old age and gray hairs, O God, do not forsake me, until I proclaim your might to all the generations to come.
Prayer: Dear God, How I long to spread your grace and glory to all of my family and friends. Help me today to find ways to love others in your name. Amen.
21st – Psalm 121:1 - I lift my eyes to the hills – from where will my help come?
Prayer: Dear God, today as I ponder the wonders of your creation, help me to remember that you are greater than anything I can see or know. You are my help and all that I need. Amen.
22nd – Psalm 37:4 – Take delight in the Lord and he will give you the desires of your heart.
Prayer: Dear God, I do delight in you. Today I ask you to fill my heart with your desires for me and to show me how to respond to your gifts. Amen.
23rd – Psalm 135:1 – Praise the Lord! Praise the name of the Lord; give praise, O servants of the Lord
Prayer: Dear God, sometimes it is easy to fall from praise into complaint. Sometimes pain rattles me and I cannot find my praise. Fill me with gratitude, O God, and return me to the way of praise. Amen.
24th – Psalm 119:124 – Deal with your servant according to your steadfast love, and teach me your statutes.
Prayer: Dear God, today I rest in your love for me. Teach me something new about you today, O God, so that I may live more effectively as your servant. Amen.
25th – Psalm 77:14 – You are the God who works wonders, you have displayed your might among the peoples.
Prayer: Dear God, signs of your grace and wonders are all around me. Everywhere I look I see your love. Help me today to respond to your love by loving others. Amen.
26th – Psalm 80:3 – Restore us, O God; let your face shine, that we may be saved.
Prayer: Dear God, I am feeling beaten down today. Restore in me a sense of peace and hopefulness. Make me whole again. Amen.
27th – Psalm 119:160 – The sum of your word is truth; and every one of your righteous ordinances endures forever.
Prayer: Dear God, sometimes the truth is hard to hear and harder still to live. Instill in me today a love of your ways and courage to follow where you lead. Amen.
28th – Psalm 107:1 – O give thanks to the Lord, for he is good; for God's steadfast love endures forever.
Prayer: Dear God, there is nowhere that I can go to outrun your love for me. It is forever and unshakable. Help me today to live as one beloved and love as one who is loved. Amen.
29th – Psalm 62:8 – Trust in him at all ties, O people; pour your heart out before him; God is a refuge for us.
Prayer: Dear God, thank you for caring what I think and feel. Help me today to take refuge in you and to share with you all that is inside me. Amen.
30th – Psalm 107:43 – Let those who are wise give heed to these things, and consider the steadfast love of the Lord.
Prayer: Dear God, I do not pretend to be wise. I simply rely on your love for me. That is enough. More than enough. Thank you. Amen.