Meditations from Eugenia
Safe Harbor Presbyterian Church
Daily Scripture and Prayer Safe Harbor October 2019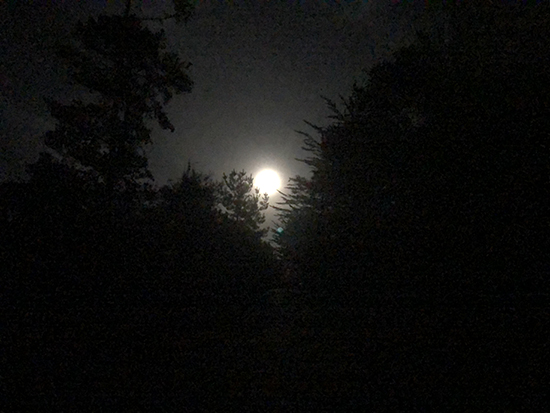 October 1: Psalm 55:22 "Cast your burden on the Lord, and he will sustain you; he will never permit the righteous to be moved."
Dear God, how often I let my daily burdens define my life! Help me, Lord, to cast my care upon you so that I can welcome each day with hope. Amen.
October 2: Psalm 47:7 "For God is the ruler of all the earth; sing praises with a psalm."
Dear God, this morning I woke up singing, off key and full of energy. Help me today to carry that loving energy into all that I do and to share it with all whom I meet. Amen.
October 3: Phil. 3:13b-14a "This one thing I do: forgetting what lies behind and straining forward to what lies ahead, I press on."
Dear God, sometimes my wounds and failures debilitate me. The rearview mirror of my life makes everything so huge. Help me to focus on you and your future for me so that I can live in faithfulness today and everyday. Amen.
October 4: I Sam 16:23 "Whenever the evil spirit from God came upon Saul, David took the lyre and played it with his hand, and Saul would be relieved and feel better."
Dear God, help me to be a lyre player for those around me today. Amen.
October 5: Jer. 8:21 "For the hurt of my poor people I am hurt, I mourn, and dismay has taken hold of me."
Dear God, the world and its wounds weighs heavy on me today. I lift up my prayers to you for all who hurt this day. Yet, I will not despair because you are bigger than the world's pain. Amen.
October 6: Deut. 5:16a "Honor your father and your mother; as the Lord your God commanded you."
Dear God, thank you for all of the life givers in my life, family, friends, teachers, mentors, church family. Help me to make them a priority so that I can be filled with the beautiful life they bring me. Amen.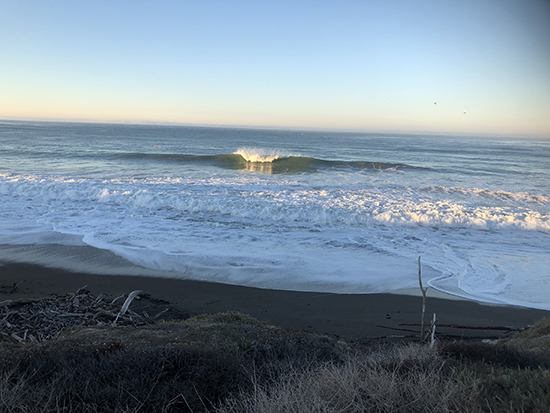 October 7: Gen. 1:27 "So God created humankind in his image, in the image of God he created them; male and female he created them."
Dear God, thank you for the relationships in my life. Help us to see your reflection in the eyes of all those I meet and to treat them with love and respect. Amen.
October 8: Psalm 23:5 "You prepare a table before me in the presence of my enemies; you anoint my head with oil; my cup overflows."
Dear God, no matter what is happening, I know that you are with me, providing all that I need. Thank you! Amen.
October 9: Luke 13:19 "[The kingdom of God] is like a mustard seed that someone took and sowed in the garden."
Dear God, sometimes my faith feels very small, but when I see the bounty you can grow from a tiny seed, I know that with you it is enough for anything. Amen.
October 10: Jer. 31:13b "I will comfort them, and give them gladness for sorrow."
Dear God, you promise to bring joy again to all who sorrow. Thank you. I will wait with confidence on your promise. Amen.
October 11: Psalm 65:12-13 "The pastures of the wilderness overflow, the hills gird themselves with joy, the meadows clothe themselves with flocks, the valleys deck themselves with grain, they shout and sing together for joy."
Dear God, your creation soothes me, nourishes me, inspires me. Help me to be a good steward of the beauty of the earth. Amen.
October 12: Psalm 139:14 "I praise you, for I am fearfully and wonderfully made. Wonderful are your works; that I know very well."
Dear God, today I am filled with wonder at the intricacies and tenderness of human life. Thank you for my life, for all it has been and all it may yet be. Amen.
October 13: Psalm 145:5 "On the glorious splendor of your majesty and on your wondrous works, I will meditate."
Dear God, whenever I am overwhelmed, help me to turn my eyes to your beauty and find my peace in you alone. Amen.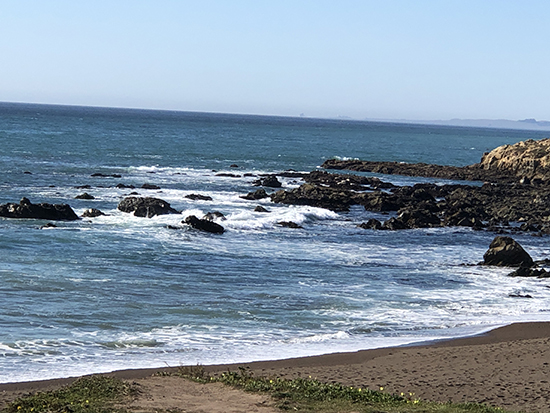 October 14: Mt. 11:28 "Come to me, all you that are weary and are carrying heavy burdens, and I will give you rest."
Dear God, my shoulders bent today from carrying the loads of my life. Enfold me with your peace and help me to receive your rest. Amen.
October 15: Mt. 10:42 "..whoever gives even a cup of cold water to one of these little ones in the name of a disciple—truly I tell you, none of these will lose their reward."
Dear God, open my eyes today to the needs you can meet through me. Amen.
October 16: John 10:3-4 "He calls his own sheep by name….and the sheep follow him because they know his voice."
Dear God, you know me thoroughly and call me by my name. Help me to hear your voice and follow where you lead. Amen.
October 17: 2 Cor. 1:4 "…so that we may be able to console…with the consolation with which we ourselves are consoled by God."
Dear God, make me a witness to your consoling grace. Open my eyes to see those who are hurting and give me your words to speak to them. Amen.
October 18: John 15:4 "Abide in me as I abide in you. Just as the branch cannot bear fruit by itself unless it abides in the vine, neither can you unless you abide in me."
Dear God, I am nothing without you! Help me today to be aware of your abiding presence and to live peaceably as a result. Amen.
October 19: Exodus 2:10b "She named him Moses, because, she said, 'I drew him out of the water.'"
Dear God, your word is filled with stories of rescue. My life is filled with them as well. Thank you for the many times you have reached out to pull me from the waters. Amen.
October 20: 1 Thess. 5:16f "Rejoice always, pray without ceasing…Do not quench the Spirit."
Dear God, help me today to welcome your Spirit . Amen.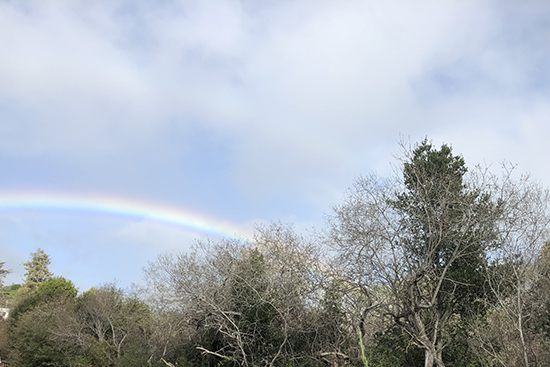 October 21: Psalm 119:76-77 "Let your steadfast love become my comfort…Let your mercy come to me that I may live."
Dear God, your faithfulness to me and to all your children is the rock on which we stand. Thank you for your steadfast love and teach me to love as well. Amen.
October 22: Mt. 25:36b "I was sick and you took care of me."
Dear God, help me to trust in you for my care and provision. Amen.
October 23: Psalm 121:1-2 "I lift up my eyes to the hills—from where does my help come? My help comes from the Lord, who made heaven and earth."
Dear God, help me today to lift my eyes to you where I will find my aid. Amen.
October 24: Eph. 4:29 "Let no evil talk come out of your mouths, but only what is useful for building up, as there is need, so that your words may give grace to those who hear."
Dear God, guard my lips today and let me speak only positive and loving words. Amen.
October 25: Isa. 60:1 "Arise, shine for your light has come, and the glory of the Lord has risen upon you."
Dear God, make me a shining light for you today. Amen.
October 26: Isa. 55:12 "For you shall go out in joy, and be led back in peace."
Dear God, when we listen to you and follow we will have joy and find peace. Open our ears and hearts to what you have to say. Amen.
October 27: John 20:29b "Blessed are those who have not seen and yet have come to believe."
Dear God, increase my faith! Amen.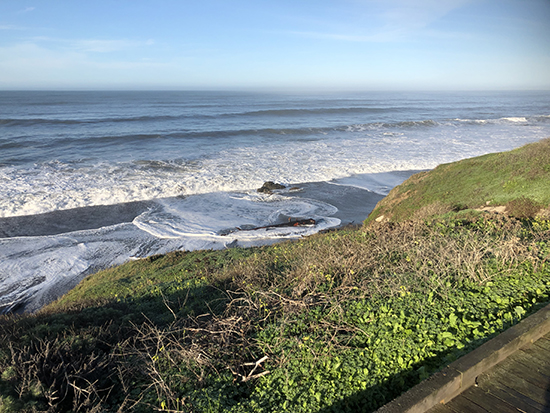 October 28: Psalm 96:5-6 "The sea is his, for he made it, and the dry land, which his hands have formed. O come, let us worship and bow down, let us kneel before the Lord, our Maker!
Dear God, I worship you and adore you! Help me to keep this feeling of joy in your presence in everything I do today. Amen.
October 29: 2 Tim. 1:5 "I am reminded of your sincere faith, a faith that lived first in your grandmother Lois and your mother Eunice and now, I am sure, lives in you."
Dear God, thank you for those who introduced us to you. I name them before you today and thank you for their lives an witness! Amen.
October 30: Mt. 26:28 "This is my blood of the covenant, which is poured out for many for the forgiveness of sins."
Dear God, you have done everything we need to bring us to wholeness and salvation. Thank you, God, for meeting our every need. Amen.
October 31: 2 Cor. 4:6 "For it is the God who said, 'Let light shine out of darkness,' who has shone in our hearts to give the light of the knowledge of the glory of God in the face of JesusChrist."
Dear God, you are our light. Make us now shine for you. Amen.