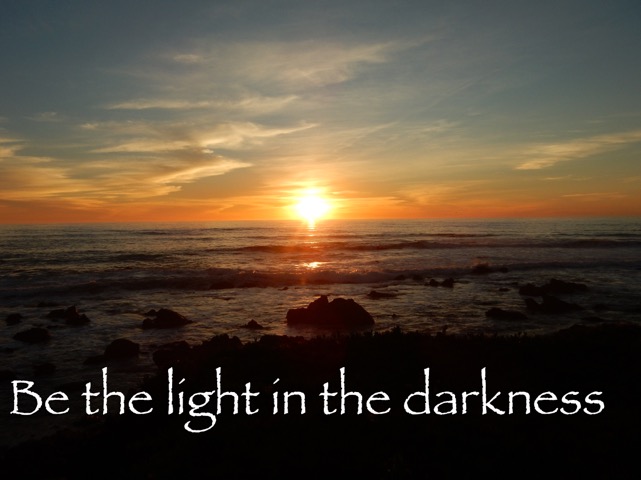 1 – Phil. 1:3-4 "I thank my God every time I remember you, constantly praying with joy in every one of my prayers for all of you." Dear God, I thank you that I am a part of your family. Help me today to rejoice in all of my relationships with others both near at hand and far away. Amen.

2 – Phil. 1:6 "I am confident of this, that the one who began a good work among you will bring it to completion by the day of Jesus Christ." Dear God, when I think over my life I can see your goodness to me again and again. Help me today to remain confident and to trust that you continue to do a good work in me. Amen.

3 – Phil. 1:9 "And this is my prayer, that your love may overflow more and more with knowledge and full insight." Dear God, how I long to be a more loving person! Sometimes I feel Safe Harbor Presbyterian Church 2700 Eton Road Cambria, California 93428 so irritable and even resentful over the smallest things. Today I ask you to fill me with your love and teach me the ways of compassion. Amen.

4 – Phil. 1:21 "For to me, living is Christ and dying is gain." Dear God, in the midst of this beautiful summer, I am grateful for your many gifts. Help me today to live without fear, for you are my life and my all. Amen.

5 – Phil. 1:27-28 "Only, live your life in a manner worthy of the gospel of Christ, so that, whether I come and see you or am absent and hear about you, I will know that you are standing firm in one spirit, striving side by side with one mind for the faith of the gospel and are in no way intimidated by your opponents." Dear God, some days I feel like there is opposition everywhere I turn. My body fails me. My relationships challenge me. Losses haunt me and fears grow ever bigger. I know that this is less than what you want for me. Help me to stand firm in my faith and live as a witness to you. Amen.

6 – Phil. 2:1-2 "If there is any encouragement in Christ, any consolation from love, any sharing in the Spirit, any compassion and sympathy, make my joy complete: be of the same mind, having the same love, being in full accord and of one mind." Dear God, your people are splintered and wasting life and energy in painful disputes. Even I sometimes get caught up in them. Help me today to have your mind of love so that I can live in peace. Amen.

7 – Phil. 2:3 "Do nothing from selfish ambition or conceit, but in humility regard others as better than yourselves." Dear God, sometimes I become too focused on myself and my needs. And sometimes I focus on them too little. Help me to see others as children that you love and help me to receive your love for myself as well. Amen.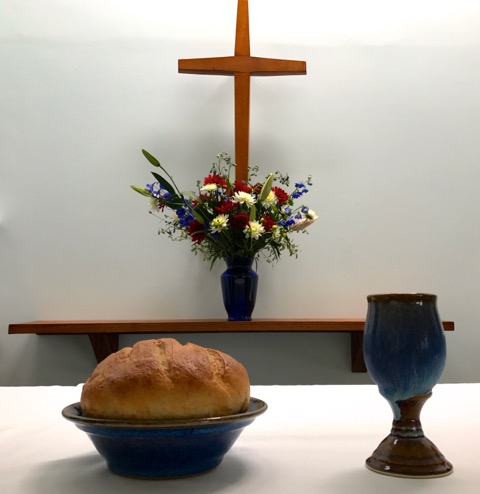 8 – Phil. 2:4 "Let each of you look not to your own interests, but to the interests of others." Dear God, it is a lonely life when I do not make room in it for others. Help me not to keep score in my relationships but to reach out in love without regard to love's return, for you love me and that is more than enough. Amen.

9 – Phil. 2:12-13 "Therefore, my beloved, just as you have always obeyed me, not only in my presence, but much more now in my absence, work out your own salvation with fear and trembling; for it is God who is at work in you, enabling you both to will and to work for his good pleasure." Dear God, help me to attune myself to your will and your ways. Help me to listen to your still small voice in my deep heart and trust you to lead me in paths of holeness and joy. Amen.

10 – Phil. 2:14-15 "Do all things without murmuring and arguing, so that you may be blameless and innocent, hildren of God without blemish in the midst of a crooked and perverse generation, in which you shine like stars in the world." Dear God, sometimes I feel like complaining about everything! Help me to hold my tongue. Control my thoughts and make me more and more a star shining with your love. Amen.

11 – Phil. 3:7-8 "Yet whatever gains I had, these I have come to regard as loss because of Christ. More than that, I regard everything as loss because of the surpassing value of knowing Christ Jesus my Lord." Dear God, there is nothing of more value to me than you! Sometimes I do not live as if that is true. I count my losses and fixate on what may yet come. Help me to remember that knowing you surpasses all. Amen.

12 – Phil. 3:10-11 "I want to know Christ and the power of the resurrection and the sharing of his sufferings by becoming like him in his death, if somehow I may attain the resurrection from the dead." Dear God, help me to hold your promise of unending life in the forefront of my thoughts today. If I meet hardship today, remind me that you are with me and you understand and will come to my aid. Amen.

13 – Phil. 3:13-14 "Beloved, I do not consider that I have made it my own; but this one thing I do: forgetting what lies behind and straining forward to what lies ahead, I press on toward the goal for the prize of the heavenly call of God in Christ Jesus." Dear God, sometimes the past clings so heavily, the wonderful memories and the hurtful ones. Help me to live in the present moment with you, grateful for what has been and confident of what lies ahead. Amen.

14 – Phil. 4:4 "Rejoice in the Lord always; again I will say, Rejoice." Dear God, Paul certainly had to tell us to rejoice a lot, didn't he? Perhaps we are not so good at it. Help me today to see my blessings and to rejoice in all of life, the moments of ease and the moments of challenge. Amen.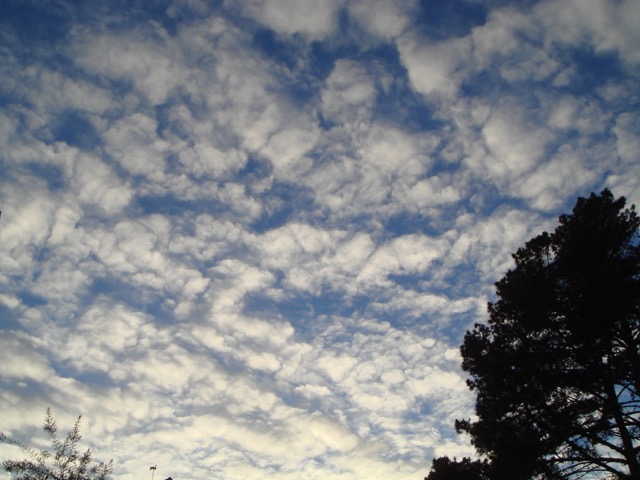 15 – Phil. 4:5 "Let your gentleness be known to everyone. The Lord is near." Dear God, instill in me today an attitude of graciousness toward others and toward myself. Stop me from harsh criticism and cruel self-judgment. Remind me that you are near and fill me with your peace. Amen.

16 – Phil. 4:6 "Do not worry about anything, but in everything by prayer and supplication with thanksgiving let your requests be made known to God." Dear God, worry is a thief! It steals my life and my joy. Help me, O God, to give my worries to you, each and every one, trusting that you love me and will take care of all of my needs. Amen.

17 – Phil. 4:7 "And the peace of God, which surpasses all understanding, will guard your hearts and your minds in Christ Jesus." Dear God, your world knows so little of peace. We make war with others and even within ourselves. Yet peace is your nature and character and you long to share it with us. Make me, O God, a vessel and an instrument of your peace. Amen.

18 – Phil. 4:8 "Finally, beloved, whatever is true, whatever is honorable, whatever is leasing, whatever is commendable, if there is any excellence and if there is anything worthy of praise, think about these things." Dear God, today I want to focus all of my attention on the good things in my life and world. Help me to be awake to the wonders and thankful for all that is fine. Amen.

19 – Col. 1:9 "For this reason, since the day we heard it, we have not ceased praying for you and asking that you may be filled with the knowledge of God's will in all spiritual isdom and understanding." Dear God, sometimes your will seems so mysterious to me. I think I understand and then my understanding slips away. Reveal to me your path for my today. Nothing more. Just today. Amen.

20 – Col. 1:11-12 "May you be made strong with all the strength that comes from his glorious power, and may you be prepared to endure everything with patience, while joyfully giving thanks to the Father, who has enabled you to share in the inheritance of the saints in the light." Dear God, you are my strength and my solace. Help me today to face whatever comes in confidence relying on your never failing love and power. Amen.

21 – Col. 1:15 "He is the image of the invisible God, the first born of creation." Dear God, when I want to see you, I need look no farther than to Jesus. Help me today to model my life upon his, knowing that if I do, I can never go wrong. Amen.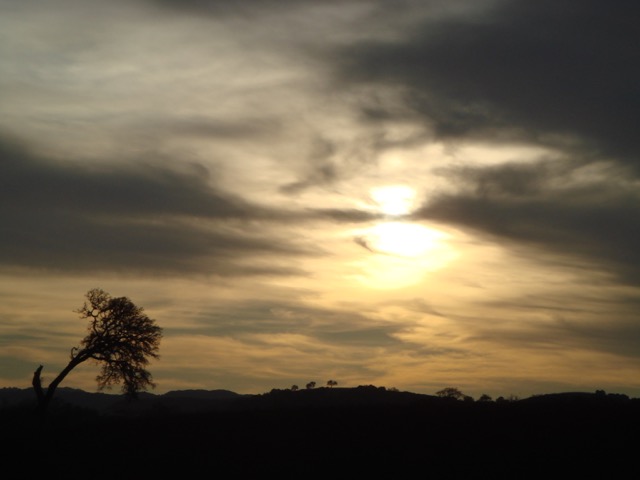 22 – Col. 1:27 "To them God chose to make known how great among the Gentiles are the riches of the glory of this mystery, which is Christ in you, the hope of glory." Dear God, I am your home and dwelling place. You live within my heart and fill me with all of your spiritual gifts. Help me to claim this great mystery: Christ is in me! And help me treat myself and others accordingly. Amen.

23 – Col. 3:1 "So if you have been raised with Christ, seek the things that are above, where Christ is, seated at the right hand of God." Dear God, help me today to seek you in all that I do and all that I contemplate. Amen.

24 – Col. 3:2-3 "Set your minds on things that are above, not on things that are on earth, for you have died and your life is hidden with Christ in God." Dear God, I love to ponder holy things and there is nothing more holy than your love that transcends life and death. Help me to remember that my life continues with you forever and give me courage to live life in and for you today. Amen.

25 – Col. 3:12 "As God's chosen ones, holy and beloved, clothe yourselves with compassion, kindness, humility, meekness, and patience." Dear God, Oh what a beautiful wardrobe you offer me! Help me today to wear with joy the marks of your own character. Amen.

26 – Col. 3:13 "Bear with one another and, if anyone has a complaint against another, forgive each other; just as the Lord has forgiven you, so you also must forgive." Dear God, thank you for your wondrous grace and forgiveness. Help me to take it in so that I may offer it freely to those who have wronged me. Amen.

27 – Col. 3:14 "Above all, clothe yourselves with love, which binds everything together in perfect harmony." Dear God, your love is more beautiful than the finest things this earth offers. Help me to be so filled with your love that I may radiate grace even when I am alone. Amen.

28 – Col. 3:15 "And let the peace of Christ rule in your hearts, to which indeed you were called in the one body. And be thankful." Dear God, thank you that you have made me a part of your body, the church. Please remind me that even if I feel alone, I am a part of something holy and life giving. Amen.

29 – Col. 3:16 "Let the word of Christ dwell in you richly." Dear God, thank you for revealing yourself to me in Scriptures. Give me the discipline to spend time today in studying your word. Amen.

30 – Col. 3:17 "And whatever you do, in word or deed, do everything in the name of the Lord Jesus, giving thanks to God the Father through him." Dear God, today is a day for thanksgiving! I am alive and you are my God. Indeed that is enough, but there is so much more. Let gratitude be on my lips this whole day long. Nothing matters more. Amen.

31 – Col. 4:5-6 "Conduct yourselves wisely toward outsiders, making the most of the time. Let your speech always be gracious, seasoned with salt, so that you may know how you ought to answer everyone." Dear God, Whew! Help me today to consider how I reflect you to those who do not know you, to those with whom I disagree and to those who behave in ways I cannot understand. Give me your words to speak and your love to share with all. Amen
Amen