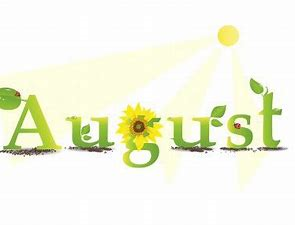 August 2020 Newsletter

Though my soul may be set in darkness, it will rise in perfect light; I have loved the stars too fondly to be fearful of the night
Sarah Williams

You, Lord, keep my lamp burning; my God turns my darkness into light. Psalm 18:28


August Pulpit Schedule

Eugenia will be continuing this month with her series on the Beatitudes

August 2 Rev. Eugenia Gamble
August 9 Rev. Eugenia Gamble
August 16 Rev. Eugenia Gamble
August 23 Rev. Eugenia Gamble
August 30 Rev. Eugenia Gamble
Our services will be via Zoom. Monty Rice will send out an invitation to the service one or two days in advance. If you have any questions please contact him at (805)927-0745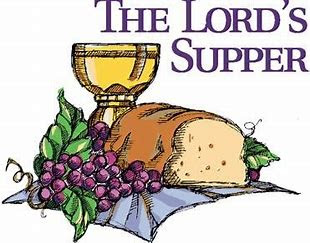 We will be observing The Lord's Supper on Sunday, August 2. Each person will provide their own elements which will then be blessed by Eugenia.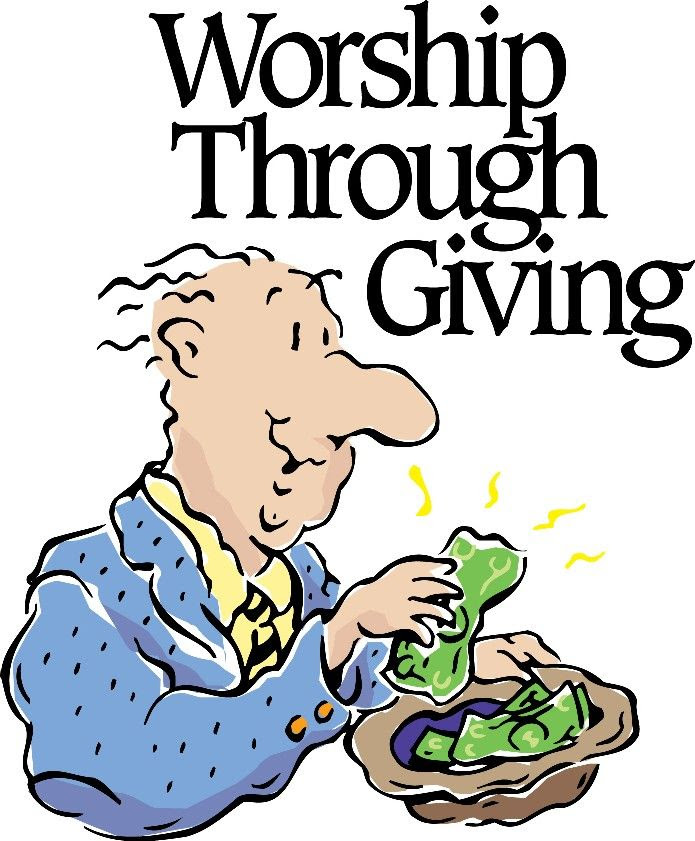 Weekly Pledge and Contributions
Since we are not at church together to pass the collection plate, you may make your contributions by sending a check made out to Safe Harbor and mailing it to our finance elder, Monty Rice, 1298 Warren Rd. Cambria, CA 93428
Thank you for your continued support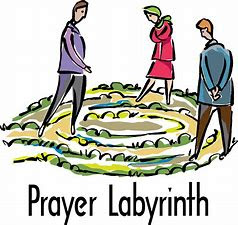 Finding Spiritual Rejuvenation in the COVID-19 Era These days of isolation and public precautionary mandates are necessary, but challenging in the era of COVID -19. It is a time when many are struggling to maintain inner peace in a world that seems too often to be spinning out of control. And though our physical sanctuary space at 2700 Eton Road is temporarily closed, there is a very peaceful place on that same church campus that offers spiritual comfort and rest to troubled souls. It is the Labyrinth and Meditation Garden, tucked into the eastern most grounds of St. Paul's Episcopal Church, which has hosted Safe Harbor Church services for the past 3 years. "There is something very spiritual and transformative that occurs in these beautiful garden areas" remarked Jeff Rodriguez, a Safe Harbor member who serves as the primary "Gardening Angel" in the two churches' collaborative effort to steward the sacred space. Jeff spends approximately 240 hours a year planting, trimming and watering the Garden's plantings, many of which are California natives or from other Mediterranean zones. "I often observe visitors journaling near the jade garden, bird watching from one of several benches, or walking the labyrinth; while hawks, song birds or doves fly overhead or as deer, cotton-tail bunnies and other wildlife wander through. And in the past at least one or two church services were held in the Garden, and I hope sometime in the future we can do so again," he added. The labyrinth, unlike a maze, has only one way in and one way out and is located on the north side of the Garden. When used correctly, it is said to serve as a meditative tool that can help its walkers manage stress, and clear their heads. It is often used as a precursor to prayers, or to walking the Stations of the Cross in the Garden's lowest section. The journaling space and lower stairway are found on the south side of the Garden, just past a fountain planted with alyssum, snap dragons or other seasonal blooms. The Labyrinth and Gardens are open to visitors from one hour after dawn until one hour before dusk. During COVID 19 restrictions, please do not enter the labyrinth area if someone else is already walking it. There is plenty of space to enjoy the garden until the labyrinth becomes available. Please no smoking or pets in these sacred spaces. To locate the Garden, drive down St. Paul's driveway and park on the east side of the lower parking area. Information on the Garden is found at the top of the first stairway.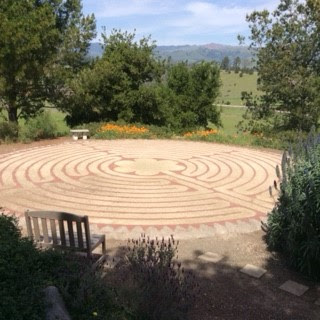 The Garden's Labyrinth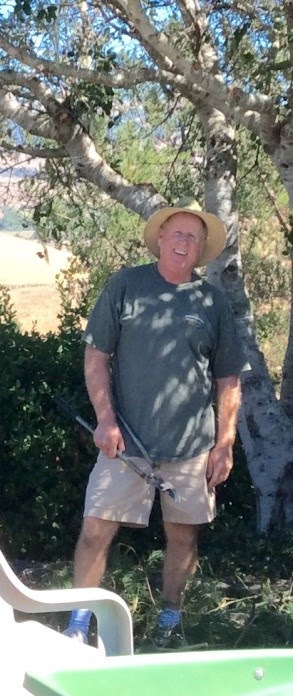 Jeff Rodriguez, Safe Harbor's garden volunteer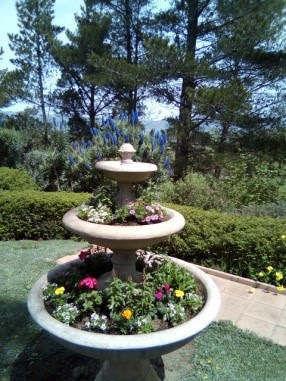 Garden's floral fountain
Article and pictures courtesy of Michelle Costa